The SAP provides a full spectrum of MRP solutions – from large to medium enterprises and gets down to business with SAP B1 – for small companies and small-medium businesses. In this small article, we would like to discuss the architecture of the ERP sap integration for multinational companies.
When companies operate almost worldwide, the localization of countries should be considered as a normal ERP implementation routine. Let us consider several ERP architecture scenarios: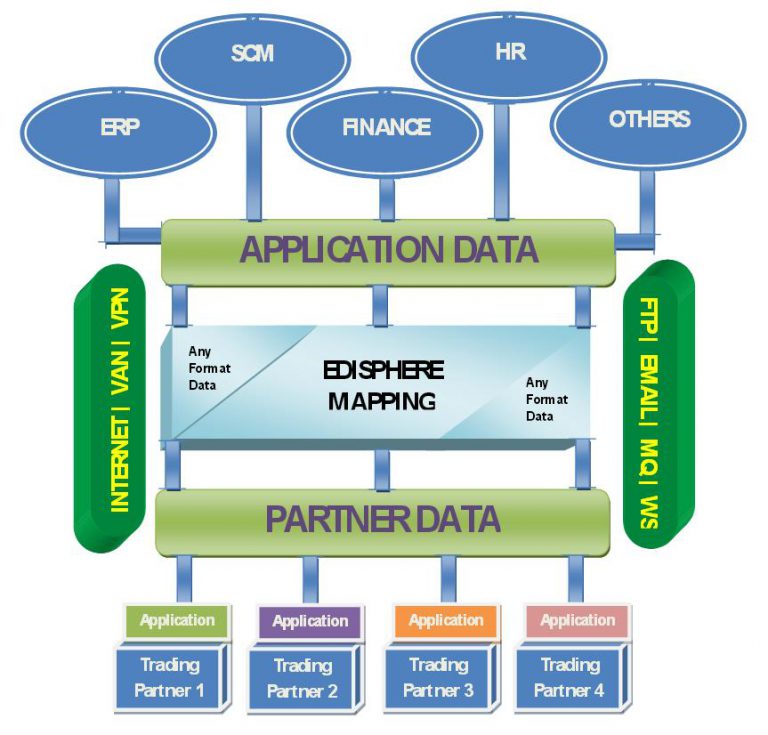 1. SAP Workshop. We want to use this term when the company has a high-end SAP ERP at headquarters: MySAP or former SAP R / 3. In this case, you should take advantage of the SAP brand, the mid-size solution leverages SAP (all-in-one) in the country, where you meet the breakeven point and start with SAP BO in the countries in which you are still in the phase of penetration into the market.
2. Microsoft ERP in Headquarters. You may have Microsoft Dynamics AX Axapta, Navision NAV, GP Great Plains. In all three scenarios, upstream integration to Microsoft Dynamics groups of ERP products is relatively easy – in the case of Microsoft Great Plains you can pull transactions from the SAP modules BO GL, marking them in custom tables SQL and deploy Microsoft Dynamics GP Integration Manager or direct data feed from the Great Plains
3. Oracle ERP at headquarters. Assuming that you are deploying Oracle eBusiness Suite / Financials or also known as Oracle Fusion Applications – you can benefit from a low comparative cost of implementation of Oracle EBS. Oracle E-Business Suite enables you to post the date of the module via the interface staging table and here SAP Business One integration can be set to do the same job
4. Microsiga or other local Brazilian MRP. SAP BO has a function that is balanced to automate GL, AR, AP, Service, CRM, Production / Manufacturing, Logistics light – if your requirements in Brazil rather moderate – SAP B1 you can accommodate a standard function